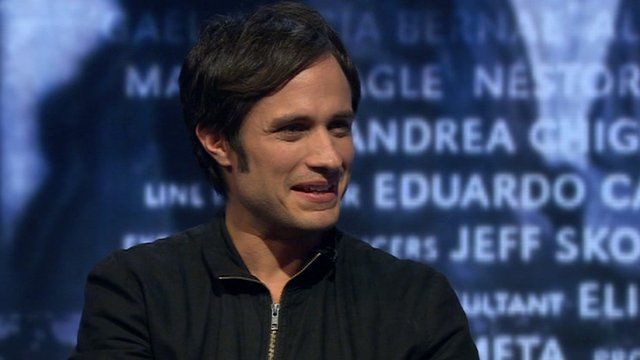 Video
Gael Garcia Bernal on democracy and Hollywood
Mexican actor Gael Garcia Bernal is best known for his roles in films such as The Motorcycle Diaries and Y Tu Mama Tambien.
His latest film, called No, is based on true events, when Chile's leader General Pinochet called for a referendum in 1988 over whether or not he should remain in power.
He spoke to the BBC's Emily Maitlis on Newsnight about democracy and the possibility of a referendum in the UK, and why he wouldn't rule out working in Hollywood.
Go to next video: Olivia Colman on playing Queen Mother