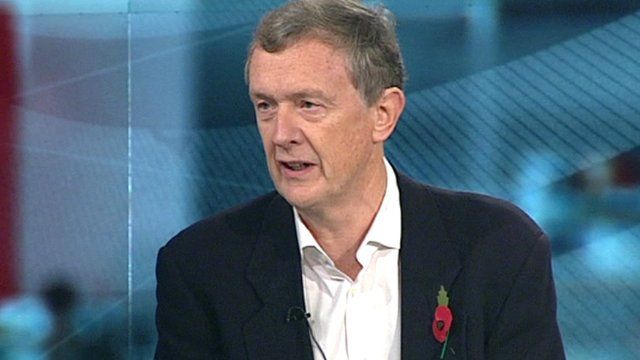 Video
Why was BBC DG George Entwistle not informed?
A BBC Newsnight report in which an abuse victim accused a former Tory politician of sex abuse should not have been broadcast, BBC director general George Entwistle says.
He gave an unreserved apology to Lord McAlpine after it led to him being wrongly implicated in abuse at care homes in Wales.
Newsnight had reported Steve Messham's claims against a leading 1980s Tory politician but did not name him.
Mr Entwistle, the BBC's editor-in-chief, said he was not aware of the episode until after it was broadcast.
Stewart Purvis, former Editor in Chief of ITN, questioned why Mr Entwistle had been unaware of what was to be broadcast.
He said that George Entwistle's interview on Today was the "most painful" he had ever heard from a BBC director general.
That although 12 hours notice was given that something was up on Newsnight, Mr Entwistle did not know about it until after it had gone out.
Go to next video: Newsnight report 'wrong to go out'