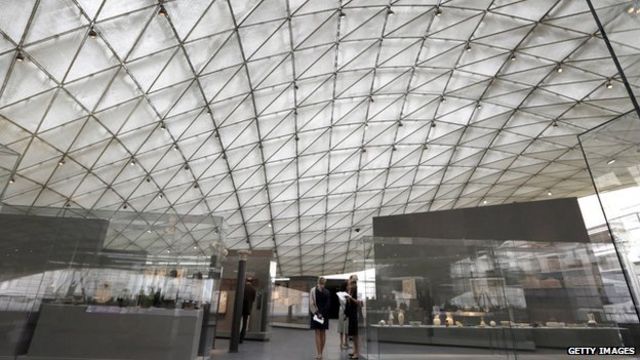 Video
Louvre opens Islamic art wing amid Muhammad cartoon row
A new wing of the Louvre in Paris has opened - the most significant addition to the museum since its iconic glass pyramid in 1989.
The new galleries cost 100m euros and house the largest collection of Islamic art in Europe.
But the unveiling comes at a time of heightened religious tensions in France, after the satirical magazine Charlie Hebdo printed obscene cartoons of the Prophet Muhammad.
Razia Iqbal reports from Paris.
Go to next video: Digital graffiti at the Tate