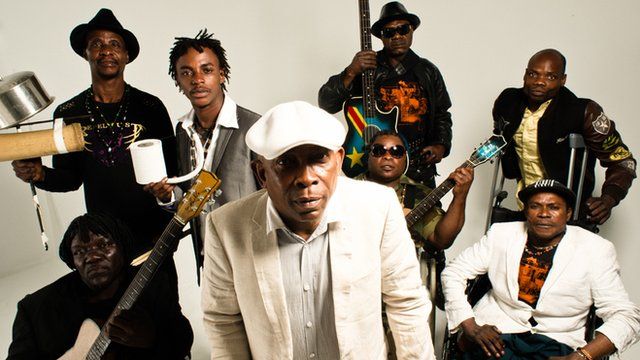 Video
Paraplegic street musicians Staff Benda Bilili play the Proms
A group of paraplegic street musicians and ex-street kids from the Democratic Republic of Congo are getting ready to wow audiences at the Royal Albert Hall as part of the BBC Proms Festival on Thursday, 6 September.
Staff Benda Bilili have earned themselves a global following with their tunes which are rooted in Soukous (African rumba) but sprinkled with elements of old-school rhythm and blues, reggae and funk.
With three albums under their belt as well as a long list of stage and screen credits, the days when they lived and played around the grounds of a zoo in Kinshasa seem far behind.
Alex Jakana went along to see them rehearse.
You can hear Staff Benda Bilili at the BBC Proms Festival on Thursday 6 September, 10.15pm (BST)
Go to next video: Cactus music at Albert Hall Proms