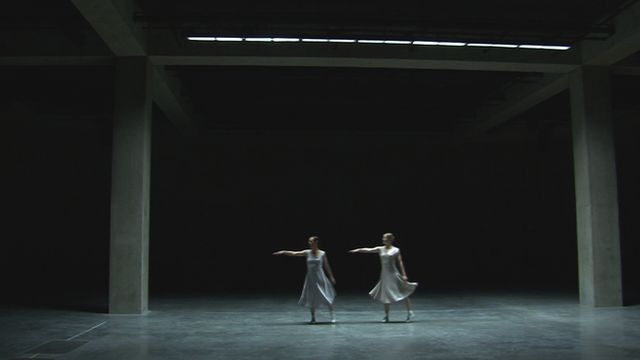 Video
Tate Modern's giant tanks swap oil for performance art
They used to hold five million litres (1.1 million gallons) of oil - now, the abandoned subterranean tanks at Tate Modern in London are home to permanent galleries dedicated to live art and film.
They have been converted in an ambitious project to expand the exhibition space at the former Bankside Power Station.
The opening programme in the east tank includes a major new commission by South Korean artist Sung Hwan Kim.
The southern tank will host a rolling series of projects including one by Belgian choreographer Anne Teresa de Keersmaeker, who has reworked a version of her early work, 1982's Fase: Four Movements to the music of Steve Reich.
Tate Director Nicholas Serota explains.
Go to next video: Timelapse footage of Tate extension