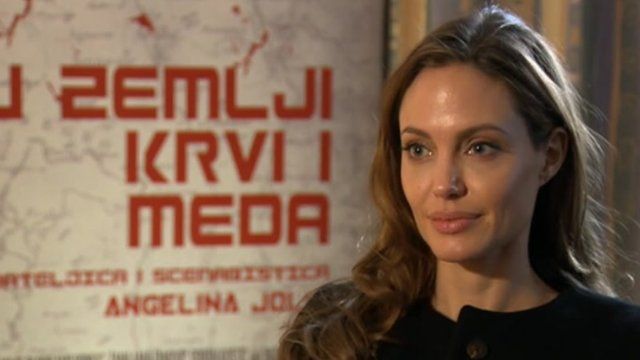 Video
Angelina Jolie on In the Land of Blood and Honey
Angelina Jolie has been speaking about that challenges she faced when making her directorial debut In the Land of Blood and Honey - a controversial film based around a love story during the Bosnian War.
The Hollywood star said that she was "terrified" about the reaction that the film would receive, but that it was right to tell the story of the conflict as "we must learn from history".
In an interview with the BBC's Allan Little she also rejected accusations that the film was one-sided, saying that it showed humanity on all sides.
She also spoke of the unity she saw between members of the cast, revealing that many chose to identify themselves as Yugoslavian, rather than Bosnian or Serbian, when asked about their backgrounds.
Go to next video: Sarajevo's story told in Jolie film