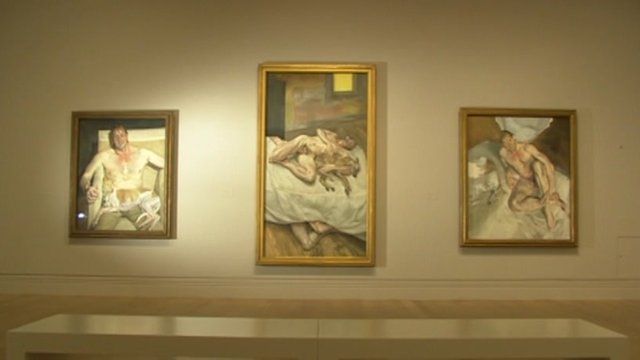 Video
Freud's works to be shown in two major exhibitions
The works of Lucian Freud are to be displayed in two major exhibitions showcase at the National Portrait Gallery in London and Pallant House Gallery in Chichester.
He was one of the most influential artists of his generation and his paintings were known for their realism, especially of the human figure.
The BBC's Will Gompertz reports.
This report contains some images of nudity.
This rare footage of Lucian Freud painting his assistant David Dawson is part of the forthcoming BBC Two documentary Lucian Freud: Painted Life.
Go to next video: Hockney on sitting for Freud