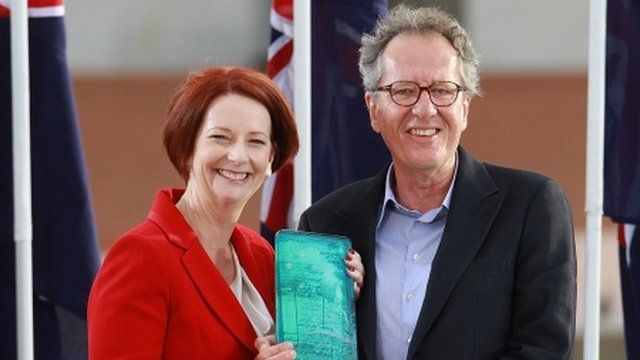 Video
Geoffrey Rush is named Australian of the year
Oscar-winning actor Geoffrey Rush has been named Australian Of The Year in recognition of his dedication and achievement in the arts.
Prime Minister Julia Gillard presented the star with the accolade, the highest award bestowed in his native country, during a ceremony in Canberra.
The 60 year old's film credits include The King's Speech and the Pirates of the Caribbean series, and in 1997, he became the first Australian-born actor to win an Oscar.
He told the BBC's Rico Hizon that he hoped he could use the title to broaden interest in and access to the theatre for young people.
Go to next video: Queen meets actor Geoffrey Rush