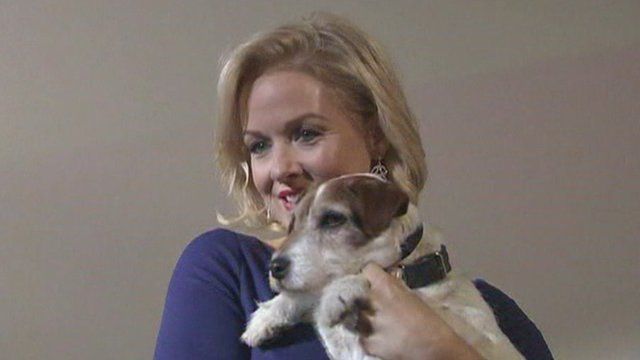 Video
Uggie nominated for the Golden Collar
Uggie the star dog from the silent film The Artist joined actress Penelope Ann Miller to announce the nominees for the first annual Golden Collar Awards.
Miller said she was happy her four-legged colleague was getting some recognition.
Uggie was nominated for the best dog in a theatrical film category for his role in The Artist and Water for Elephants. Other nominees included Cosmo from Beginners, Denver from 50/50 and Hummer from Young Adult.
The winner will be announced next month.
Go to next video: Meet the four-legged star of The Artist