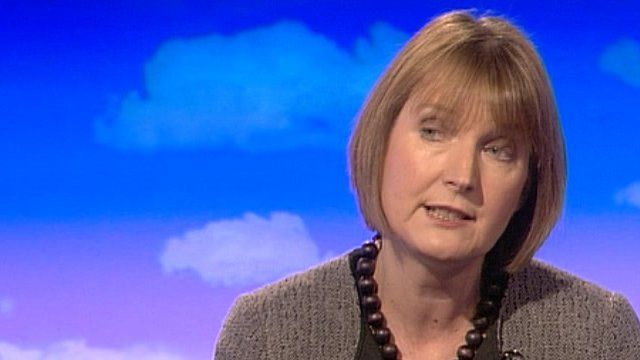 Video
Harriet Harman on Len McCluskey criticising Ed Miliband
Labour's deputy leader said union leader Len McCluskey was "quite wrong" to say the party was accepting government cuts as he attacked Ed Miliband's policies over the public sector.
Harriet Harman would not say a future Labour government could reverse the cuts, but the party would be "hard-headed and realistic" when it came to announcing its economic plans.
She said Labour was "prioritising jobs over pay" when asked about public sector pay freeze and cuts, and the differences between coalition and opposition policies.
MORE FROM THE DAILY POLITICS
More clips and news on our BBC website; 'like' us on Facebook page; follow us on Twitter
Go to next video: Miliband will 'stay the course'