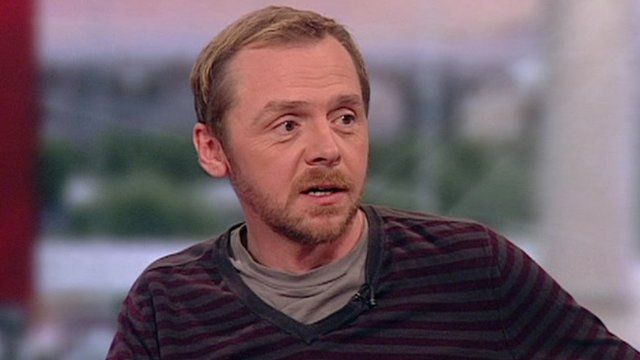 Video
Ghost Protocol: Simon Pegg talks latest instalment
Simon Pegg has joked that his combat training ahead of Mission: Impossible - Ghost Protocol prepared him for "running down some steps".
The comedian stars in the fourth film in the action franchise, which sees Tom Cruise reprise his role as Ethan Hunt.
Simon plays fellow IMF agent Benji Dunn, a technical expert who joins the field team.
"I did fight training and weapons training. It's great to be paid to work out," he said in an interview with BBC Breakfast.
"I ran down some steps. It sounds easy but I had to do it 15 times."
Go to next video: Simon Pegg: 'I am a Nerd'