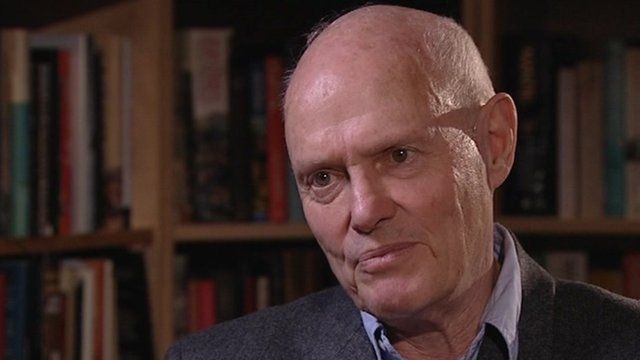 Video
Cartwright: 'I didn't want to write an apartheid novel'
Justin Cartwright is a British novelist who was born in South Africa, and whose books have won a number of awards.
His characters are often successful professionals whose lives have started to unravel in ways that force them to change.
Razia Iqbal spoke to Cartwright about success as a writer and asked him why he hasn't written more extensively about South Africa.
Talking Books is broadcast on BBC World News on Friday at 13:30 and 20:30 GMT, Saturday at 11:30 GMT, Sunday at 17:30 GMT and on BBC News Channel on Saturday at 05:30, 14:30 and 21:30 GMT and on Sunday at 03:30, 10:30, 14:30 and 23:30 GMT.
Go to next video: How class prejudice shaped writer Phillips