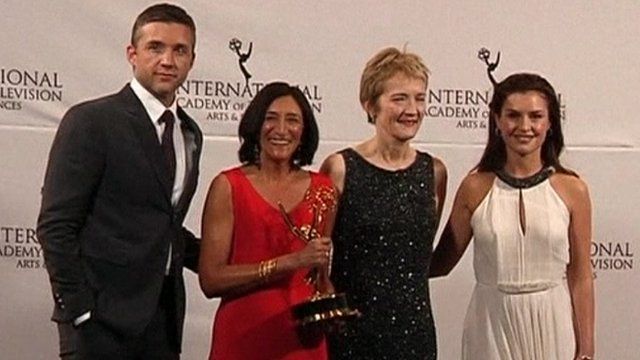 Video
International Emmys dominated by UK television shows
British TV productions have won five awards at the International Emmys in the US, including best actress for Julie Walters.
Lady Gaga made a surprise appearance at the ceremony and presented an honorary prize to American Idol's executive producer, Nigel Lythgoe, another British export.
BBC One's Accused won best drama series, with executive producer Sita Williams collecting the award on behalf of the team.
Executive producer of Belgian show Benidorm, Tim Van Der Aelst, collected the award for best comedy series, while Swedish series Millennium won best TV movie - with producer Soren Staemose picking up the award on behalf of the team.
Highlights of the ceremony courtesy of The International Academy Of Television Arts & Sciences.
Go to next video: Simon Cowell honoured with Emmy