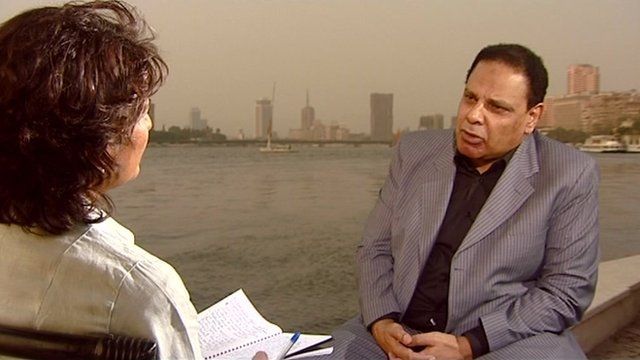 Video
Aswany: Novelists 'defend human values'
Egypt is preparing to elect a new parliament in the first poll since the revolution in February this year.
The Egyptian writer Alaa Al Aswany fears the election could return supporters of the former regime back to power but he is prepared to return to Tahrir Square and protest again if the demands of the revolutionaries are not met.
The author of the internationally successful novel The Yacoubian Building tells Razia Iqbal that being a novelist means always being on the side of the people.
Talking Books is broadcast over the next six weeks on BBC World News on Friday at 13:30 and 20:30 GMT, Saturday at 11:30 GMT, Sunday at 17:30 GMT and on BBC News Channel on Saturday at 05:30, 14:30 and 21:30 GMT and on Sunday at 03:30, 10:30, 14:30 and 23:30 GMT.