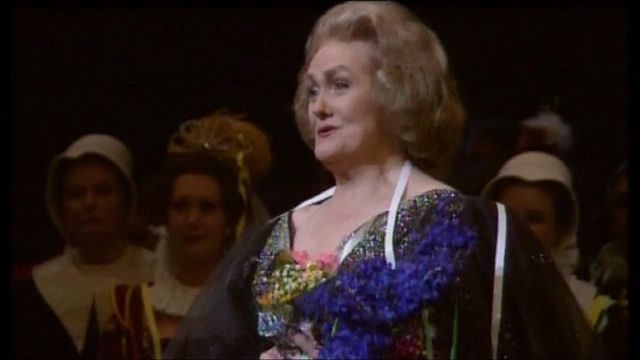 Video
Documenting a diva: Dame Joan Sutherland tribute
Dame Joan Sutherland began her professional career at the Royal Opera House in 1952. An exhibition of costumes, photos, programmes and posters has been painstakingly put together.
Costumes, headdresses and jewellery from productions such as Lucrezia Borgia designed by Michael Stennett, La Traviata designed by Franco Zeffirelli, Norma designed by Alan Barlow, Anna Bolena designed by John Pascoe and The Midsummer Marriage, designed by Barbara Hepworth, are on display.
Exhibitions and Heritage Publications Manager at the Royal Opera House, Cristina Franchi, spoke to BBC News.
Video journalist: Susannah Reid. Producer: Claudia Redmond.
Go to next video: Dame Joan Sutherland has died