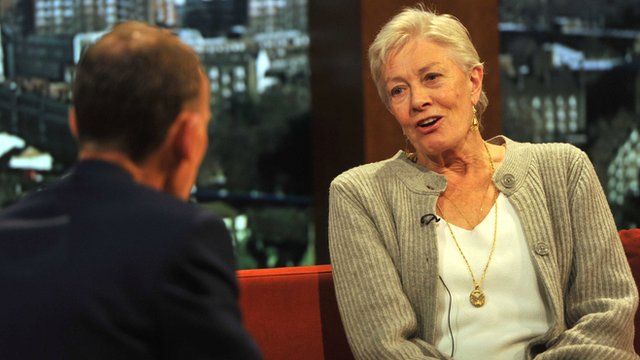 Video
Vanessa Redgrave on 'Fakespeare' theory
Was William Shakespeare really the author of the large body of works which carry his name?
That is the question posed by new film Anonymous, directed by Roland Emmerich.
The film suggests that Shakespeare was a fraud and that Edward de Vere, 17th Earl of Oxford, secretly penned the many infamous plays and poems attributed to the actor.
Vanessa Redgrave, who plays Queen Elizabeth I in the historical drama, tells Andrew Marr she thinks there is evidence to challenge the conventional wisdom and that she was happy to be a part of the project, as "enquiries contribute to understanding."
Anonymous also stars Rhys Ifans and David Thewis.
You can watch the Andrew Marr Show in full on the BBC iPlayer.