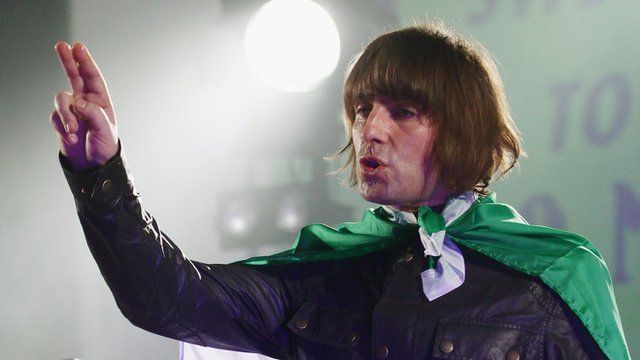 Video
Liam Gallagher: Stone Roses inspired me
Liam Gallagher says seeing The Stone Roses for the first time left him "obsessed with music", and inspired him to join a band.
Speaking to BBC Radio 4's Profile, the Beady Eye singer said he first went to see the legendary "Madchester" group on his own, and afterwards decided he wanted to follow in their footsteps:
"The whole band looked cool... I thought I could definitely go and do that if I find the right guys, and I did," he told Profile presenter Linda Pressly.
Liam Gallagher was speaking to Profile for a forthcoming programme about Ian Brown, lead singer of The Stone Roses. The influential Manchester group has announced three reunion concerts at the city's Heaton Park.
BBC Radio 4's Profile of Ian Brown will broadcast on BBC Radio 4 on Saturday, 22 October at 19:00 BST and on Sunday, 23 October at 17:40 BST. You can listen again via the Radio 4 website or by downloading the Profile podcast.
Go to next video: Liam wants Oasis to play again