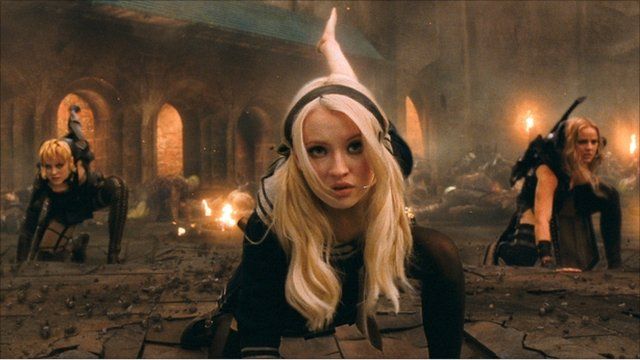 Video
Stars of Sucker Punch on 'insane' action scenes
Director Zack Snyder is known for his highly stylized action films 300 and Watchmen, and his latest movie Sucker Punch, set in a psychiatric hospital, is no exception.
The film sees Emily Browning, Vanessa Hudgens, Jena Malone and Abbie Cornish try to escape the asylum by fighting fantasy battles against Nazi zombies, all while clad in miniskirts and stillettos.
Snyder joined the stars of his movie to explain why it not only offers "insane" action scenes but also packs an emotional punch.
Clips courtesy of Warner Bros. Sucker Punch is released in the UK on 1 April rated 12A.
Go to next video: Entertainment Headlines