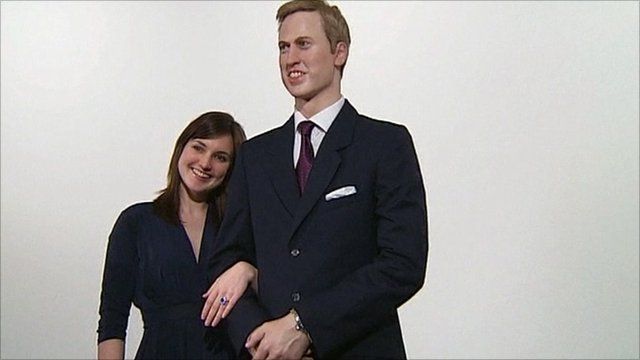 Video
Women get chance to be engaged 'Kate Middleton'
An artist has made a dream come true for many woman who want to feel like they are engaged to their Prince Charming.
US artist Jennifer Rubbell has created a wax work of Prince William which allows women to step into the shoes - and engagement ring - of Kate Middleton on the day they announced they were to marry.
The statue includes a replica of the sapphire engagement ring which is sewn into William's sleeve - enabling would-be Kates to pose like his bride-to-be.
The statue is will go on show in London on Wednesday.
The artist studied a photo of the couple at their announcement and said Kate's pose was purposefully aimed at showing off the engagement ring.
She said she was inspired by the many women who still entertained the childlike fantasy of marrying a prince.
Go to next video: 'God Save The Future Queen'