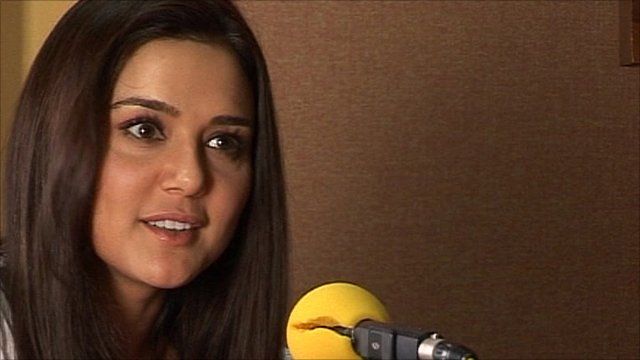 Video
Bollywood superstar on 'adopting' 34 children on her 34th birthday
Bollywood star Preity Zinta gave herself a surprising gift on her 34th birthday - she decided to "adopt" 34 Indian girls.
She says that she wanted to give them an education and greater opportunities in life.
The Indian actress is involved in many humanitarian campaigns to help women and children, and she has just visited the UK to receive an honorary doctorate for her work from the University of East London.
She is a UN Aids Goodwill Ambassador - working against the transmission of HIV/Aids from mother to child - and works with the Loomba Trust to help widows and children.
She says that "in a lot of places in India women are treated like second class citizens" so she was inspired to give the 34 girls a better chance in life.
Preity Zinta spoke to Aasmah Mir for Outlook at the BBC World Service, and told her more about her surprising birthday gift.
To listen to the full interview, go to the Outlook website.
Go to next video: Bollywood stars on the catwalk