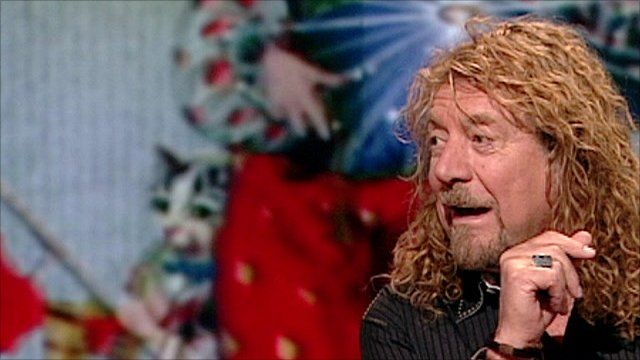 Video
Robert Plant on Led Zep reforming again
As the charismatic frontman of 70's band Led Zeppelin, Robert Plant achieved legendary status as one of the original rock-gods.
He is still enjoying huge success as a solo artist 44 years after making his first recordings.
His last album, with bluegrass soprano Alison Krauss, won six Grammy awards.
He has now formed a new band and recorded an album, Band of Joy, named after his first teenage group.
He spoke to BBC Breakfast about the artists he worked with on the new album, what he thinks of Led Zeppelin covers, and the possibility of the legendary band reforming again.
Performance footage courtesy of Later with Jools Holland