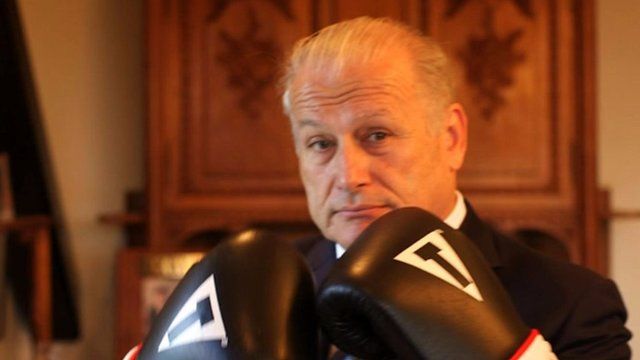 Video
'Rocky': The other, other Democratic candidate
Hillary Clinton and Bernie Sanders face a last battle for primary votes in California, but there is another name on the ballot that may not be as familiar to the public.
Roque "Rocky" De La Fuente is a self-made millionaire who is one of seven Democratic candidates to appear on California's ballot.
He has already received nearly 60,000 votes in 27 states and territories, placing him fourth behind the two main candidates, and Martin O'Malley.
Rocky says if he loses the nomination, he will considering running as an Independent. The BBC's Anthony Zurcher went to visit him in his San Diego office.
Filmed & Edited by Matthew Danzico.
Go to next video: Graduation day at Clinton's alma mater