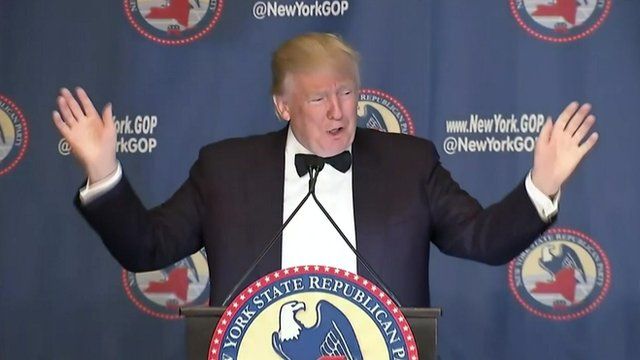 Video
'Self-funded' no more, Trump seeks donor cash
'Self-funded' has been as much a catch-phrase of the Donald Trump campaign as 'Make America Great Again', or the many nicknames the presumptive Republican nominee has given his rivals.
The billionaire businessmen claims that he doesn't need outside money for his campaign, and therefore can't be influenced by so-called 'special interests'.
But he has begun attending fundraisers, and has worked out a deal with Republican Party officials to rev up a general-election fund-raising machine, like many major candidates before him.
The BBC's Anthony Zurcher looks at how successful Trump will be in opening donors' wallets.
Filmed by Ron Skeans, Edited by Olivia Lace-Evans.
Produced by Mat Morrison.
Go to next video: The Trump effect on young Republicans