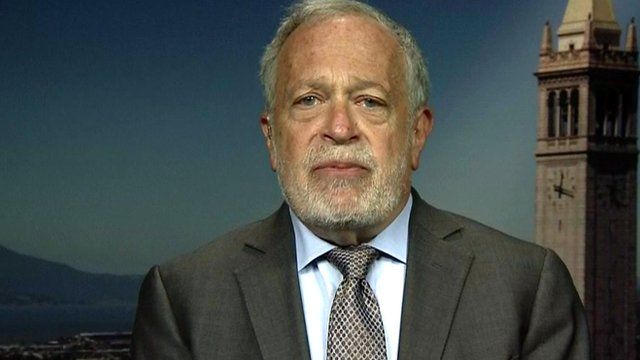 Video
Reich: Sanders 'phenomenon' is not just a candidacy
The Bernie Sanders "phenomenon" is not just a candidacy but also a movement to reclaim US democracy from so-called "moneyed interests", the former US labour secretary Robert Reich has told BBC HARDtalk.
Asked if it was time for Mr Sanders to stop his attacks on Hillary Clinton for her financial ties to Wall Street, Mr Reich said: "I don't believe it is wise for him to say it in any way which can be interpreted as an attack on Hillary Clinton personally.
"It is an attack on a system that it is out of control and I think it is a perfectly legitimate attack," he added.
Mrs Clinton has argued Wall Street donations never influenced her voting record as a senator, and would not as president.
Prominent supporter of Bernie Sanders, Mr Reich was US labour secretary during Bill Clinton's administration.
Watch the full interview on BBC HARDtalk on Thursday 28, Friday 29 and Saturday 30 April 2016 on BBC World News.
Go to next video: Young, female and backing Bernie