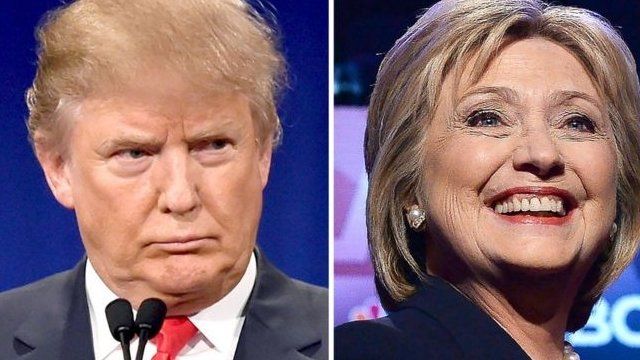 Video
US election 2016: Trump wins in Mississippi and Michigan
Republican Donald Trump has won two more states, Michigan and Mississippi, in his bid for the White House.
In the Democratic race, Bernie Sanders had a surprise victory in Michigan, but Hillary Clinton increased her lead with a big Mississippi win.
The Republicans are also voting in Idaho and Hawaii.
The four state contests on Tuesday help choose the candidates from each party who will compete in November's presidential election.
James Cook reports.
Go to next video: Union worker supporting Trump