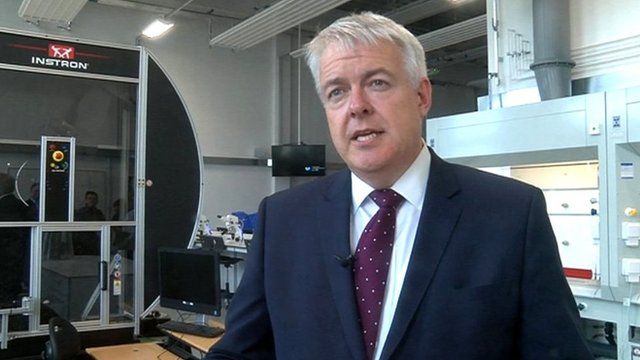 Video
Livingstone knew how harmful comments would be, Jones says
First Minister Carwyn Jones has called for Ken Livingstone to be expelled from the Labour Party, for comments made while defending an MP suspended in an anti-Semitism row.
The former mayor of London has himself been suspended, pending an inquiry into whether he brought the party into "disrepute" while defending Naz Shah over her social media comments about Israel.
Mr Livingstone referred to Adolf Hitler as "supporting Zionism" for his initial policy of wanting to send Jews to Israel.
Mr Jones said Mr Livingstone had made controversial comments before, and action needed to be taken against him.
Go to next video: MP Mann brands Livingstone 'Nazi apologist'