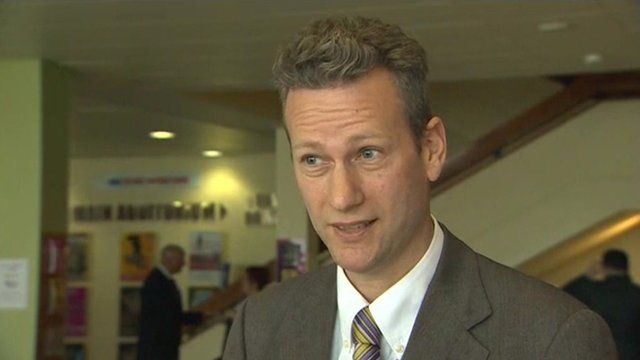 Video
Nathan Gill: United UKIP team will make a breakthrough
MPs and councillors would have new roles in the assembly under UKIP's plans for devolution.
In its manifesto for the election on 5 May, the party said it wanted Welsh MPs to look at legislation before it goes through the assembly.
It said a panel of councillors should assist committees in Cardiff Bay as a way to avoid increasing the number of AMs from 60.
The document also contains promises to launch a "full-scale independent inquiry" into the NHS and introduce elected health boards.
UKIP Wales' leader Nathan Gill denied that party infighting over choosing candidates had blown his campaign off course, insisting his team would achieve a breakthrough on 5 May.
Go to next video: Neil Hamilton tries to heal UKIP rift