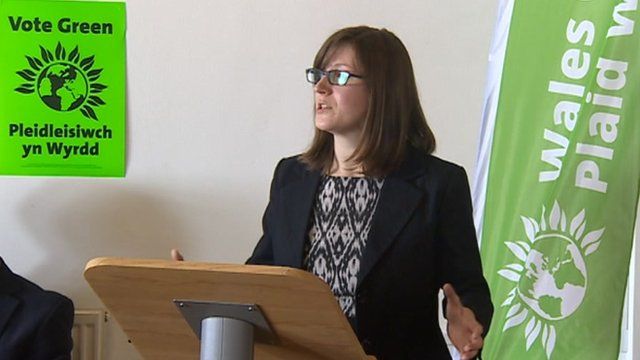 Video
Take advantage of 'abundant' natural resources, say Greens
The Wales Green Party has vowed to "make history" by winning seats in the Welsh Assembly for the first time, promising to make better use of "abundant natural resources".
A fairer economy, vibrant communities and free education for all are among the aims outlined in the party's manifesto.
The Greens promised to build 12,000 affordable homes a year, scrap tuition fees for students studying in Wales, and to establish a north-south rail link.
Party leader Alice Hooker-Stroud said Wales should "take advantage of those abundant, wonderful natural resources that we have here in Wales to sustain our communities, in terms of income and jobs".
Go to next video: Greens 'can shake up the Senedd'