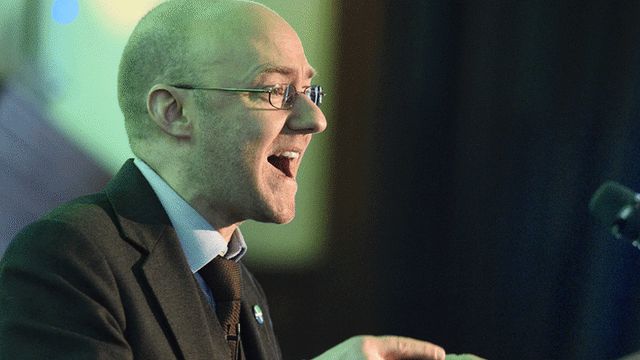 Video
Scottish Green's Patrick Harvie: 'Most better off under our tax plan'
Scottish Green co-convenor Patrick Harvie believes most people in Scotland would be better off under his party's tax plans.
It wants to see those earning more than £150,000 a year pay 60p in the pound income tax.
The party also wants a 43p tax introduced for those earning £43,000 and over.
In an interview with BBC Radio Scotland's Good Morning Scotland programme, Mr Harvie said: "I am very confident that it [new 60p rate] would raise additional revenue, but for safety sake we have not built in an assumption about the additional revenue that would come in from that highest tax bracket.
"The most important thing about our tax proposals though is that most people would be better off. "