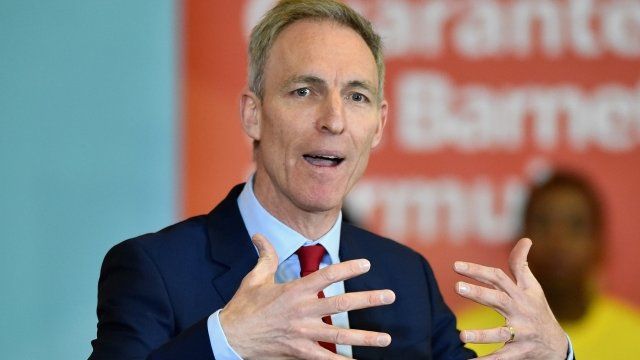 Video
Election 2015: Labour's Murphy says if elected he will serve five year term
Scottish Labour leader Jim Murphy has said if returned as an MP to his Renfrewshire East seat he will serve a full five year term.
This is despite his ambition to stand and win a seat in next year's Scottish Parliament election.
In an interview with BBC Radio Scotland's Good Morning Scotland programme, Mr Murphy said: "I have told my constituents at hustings, and I have told hundreds of people in letters, I will stay on as the member of parliament, if elected next week, for a full five years - I have been very clear about that in hustings."
He added: "I have always been the underdog in my constituency - it has usually been the Tories that have been the favourite, even in the last general election I was the underdog. Mr Cameron came to campaign in my seat the day before the poll.
"I am going to win this seat, I am confident, our opinion poll returns are very strong, I am confident we will win, I am confident we can close much of this gap all across Scotland."
The other candidates standing in the Renfrewshire East constituency include;
Liberal Democrat - Graeme Cowie
UKIP - Robert Malyn
Conservative - David Montgomery
SNP - Kirsten Oswald