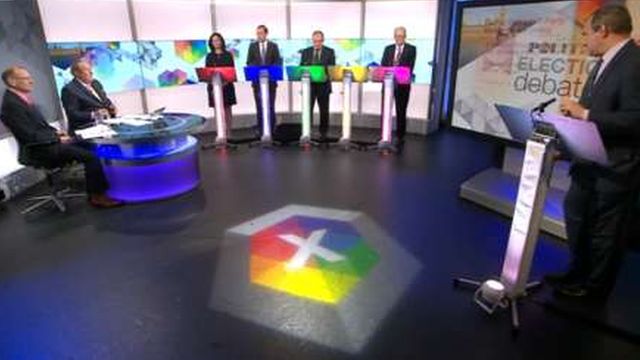 Video
Election debate on environment and climate change
Andrew Neil and the BBC's environment analyst Roger Harrabin were joined by leading politicians to debate climate change, energy prices and the countryside, in the first of a series of Daily Politics election debates.
The panel consisted of Labour's Caroline Flint, Green Andrew Cooper, UKIP's Roger Helmer. Lib Dem Ed Davey and Conservative Matt Hancock.
The five-strong panel began by each making a statement setting out their party's energy and climate change policies.
Subscribe to the BBC Election 2015 newsletter to get a round-up of the day's campaign news sent to your inbox every weekday afternoon.
More: Follow @daily_politics on Twitter and like us on Facebook and watch a recent clip and watch full programmes on iPlayer
Go to next video: Where do parties stand on fuel duty rise?