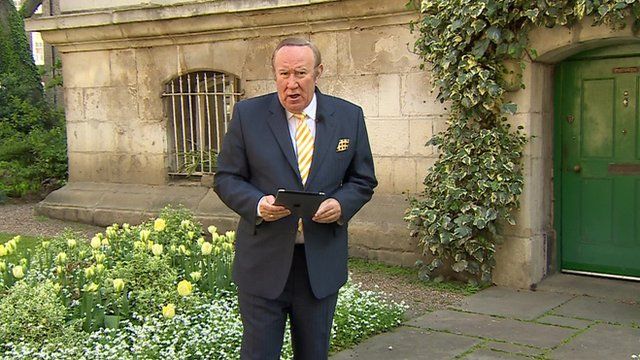 Video
Election 2015: Andrew Neil's Monday campaign report
Scottish politics was seen as minority sport by some, but Andrew Neil looks at how the rise of the SNP has been influencing this election.
The voting preferences of four million Scottish voters - and the implications of how they will cast their votes for the rest of the UK, has been dominating the election campaign.
The Daily Politics presenter is making a daily film throughout the election campaign on what key figures are up to, and what's behind the political headlines of the day.
Subscribe to the BBC Election 2015 newsletter to get a round-up of the day's campaign news sent to your inbox every weekday afternoon.
More: Follow @daily_politics on Twitter and like us on Facebook and watch a recent clip and watch full programmes on iPlayer
Go to next video: Andrew Neil's Wednesday campaign report