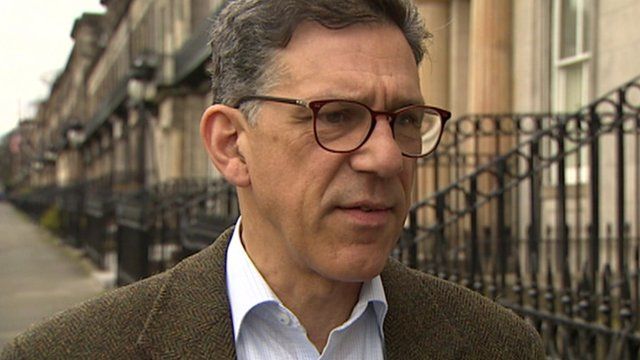 Video
French consul general denies Nicola Sturgeon Tory comments
SNP leader Nicola Sturgeon has accused Whitehall of "dirty tricks" after a report emerged claiming she told a French diplomat she would prefer David Cameron in Downing Street over Ed Miliband.
The Daily Telegraph published on its website a transcript of what it says is an official British government memorandum which includes details of a private meeting between Ms Sturgeon and Sylvie Bermann, the French Ambassador to the UK.
The French consul general in Edinburgh, Pierre-Alain Coffinier, whose comments are claimed to have been the basis for the leaked memo, has told the BBC Ms Sturgeon did not express any preference for a leader.
Go to next video: '100% categorically no I did not'