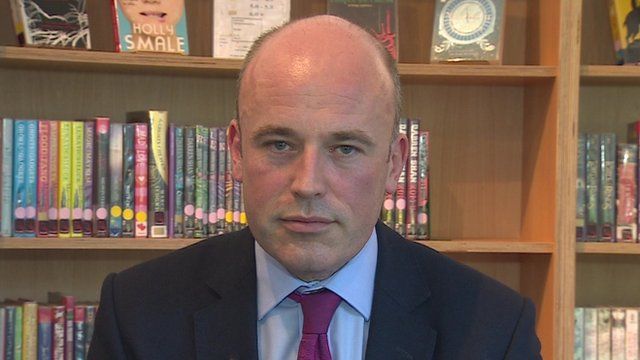 Video
Academy boss on his doubts about creating new grammar schools
The head of one of England's largest academy chains says creating more grammar schools will do little to raise standards.
Jon Coles, chief executive of United Learning, which runs 60 schools, says the government has failed to explain how the plans will help most children.
The government says new selective schools would have to meet access conditions, such as taking a share of pupils from low-income backgrounds, setting up a new non-selective secondary or primary school or backing an under-performing academy.
But Jon Coles, who attended a grammar school as a child, says he is concerned about what will happen to children who do not get a place in a selective school.
Go to next video: Walters: Grammar schools are 'divisive'