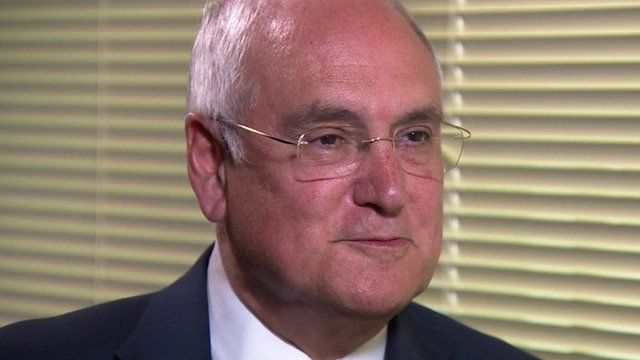 Video
Extremism in schools: Gove 'changed mind' on inspections
Ofsted chief Sir Michael Wilshaw told the BBC's Newsnight programme that he called for unannounced inspections in school two years ago, but that Education Secretary Michael Gove refused to commit to the move.
Mr Gove has now given his backing to Ofsted inspections without warning, after the regulator said "a culture of fear and intimidation" had emerged in some Birmingham schools caught up in the "Trojan Horse" claims.
Head teachers have been "marginalised or forced out of their jobs", said Sir Michael, as he delivered his findings on claims of hardline Muslim takeovers.
Leaders of one of the schools, Park View, firmly rejected the claims.
Go to next video: Ofsted says schools were targeted