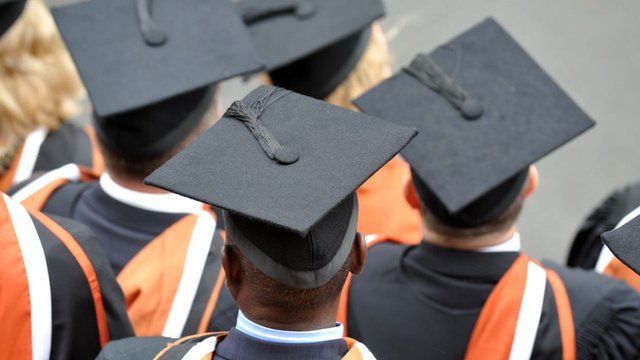 Video
IFS: Tuition fee savings likely to be 'very small'
The savings made by university tuition fee reforms are likely to be "very small," a study has found.
The Institute for Fiscal Studies (IFS) report said the cost of changes to the taxpayer was "highly uncertain" and depended on the earnings of future graduates.
IFS Director Paul Johnson told BBC Radio 5 live's Mickey Clark: "Now that earnings look like they're going to grow more slowly than we thought... the taxpayer is going to save a lot less."
A government spokesperson said the reforms had allowed a greater proportion of pupils from disadvantaged backgrounds to attend university than ever before.
Go to next video: 'This is like a graduate tax'