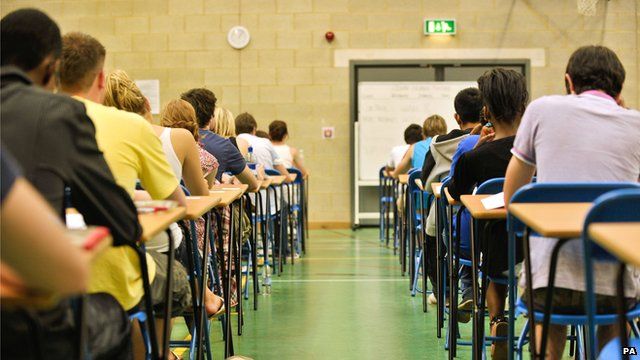 Video
Replace A-levels with baccalaureate, report suggests
A-levels should be phased out and replaced with a baccalaureate system - an independent report suggests.
The report, carried out by business leaders and academics and funded by Pearson, claims that a Baccalaureate would better meet the country's economic needs.
However Tom Pritchard, from Notre Dame School in Norwich, said his school dropped the International Baccalaureate because students saw A-levels as the easier option.
He told BBC Radio 5 live's Morning Reports: "Unless you change the system so that all schools have to do this, A-level may perhaps look like the preferable option and more students will choose that."
Go to next video: Gove GCSE plans are 'just tinkering'