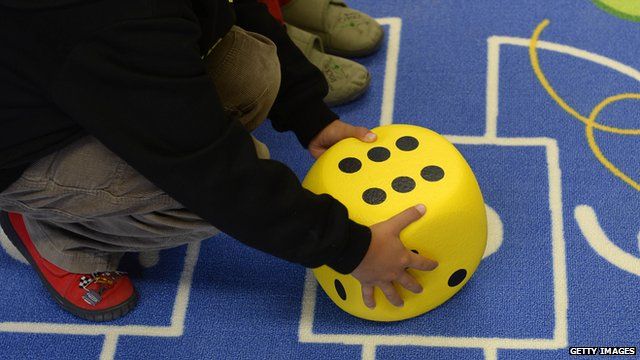 Video
Should children start school at two years old?
The chair of Ofsted has said that in some cases children should start school at two or three years old.
Baroness Sally Morgan claimed it would help close the ability gap between children from poor and well-off families.
However Sarah Steel from the Old Station Nursery Group - which runs 10 nurseries across the UK - thinks two is far too young to begin formal education.
She told BBC Radio 5 live's Breakfast: "There seems to be a real squashing and ignoring of the fact that children learn through play. I don't want to see a two year old sitting at at desk."
Go to next video: School age changes could be on way