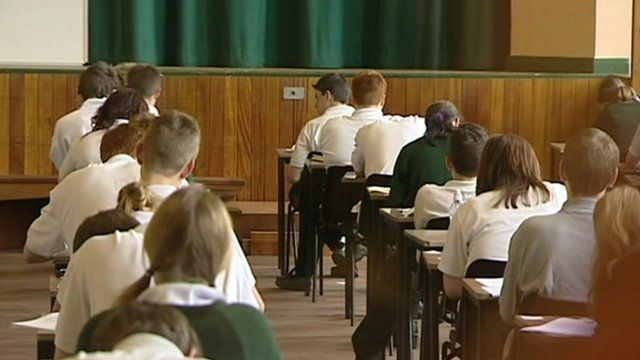 Video
GCSEs: English and Welsh pupils face 'border row'
Pupils in England who took the disputed GCSE English exam could end up with a lower grade for exactly the same work as their counterparts in Wales, following an order from the Welsh government to regrade GCSEs in Wales.
The WJEC exam board says it is being told to raise GCSE grades in Wales while keeping them down in England. The exam board says it wants conflicting regulators, Ofqual and the Welsh government, to find a more "coherent and rational way forward".
Education Secretary Michael Gove, who has so far refused to intervene, will appear before MPs on Wednesday to discuss the dispute.
Phil Lavelle reports.
Go to next video: Ofqual: GCSE awards were 'generous'