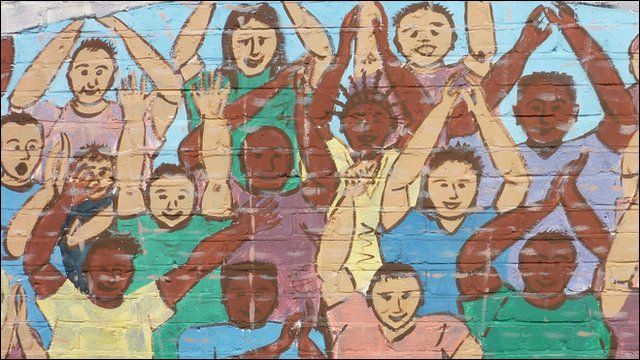 Video
Poorest white children 'are lowest achievers at school'
The poorest white children are the lowest achievers at school, coming behind any major ethnic minority group, according to a study by a London council.
The research by Lambeth Council has shown that the same is also true across England.
Lambeth has identified which of its schools are most successfully engaging with white pupils, and has been sharing that best practice with teaching establishments both inside and outside the borough.
Chloe goes to Johanna Primary School in Waterloo, traditionally a white working class part of London.
The demographic profile in the London borough of Lambeth, where the school is located, has changed dramatically over the past couple of decades, and at Chloe's school over 90 per cent of pupils are from ethnic minorities.
Chloe and her mother, Julie, tell the BBC what it is like for her to go to such a diverse school, and reflect on recent findings that white working class children are among the lowest achievers in England's schools.
Hear the full story on The Report on BBC Radio 4 on Thursday, 15 July at 2000BST. You can also subscribe to the programme podcast or listen again on the BBC iPlayer.