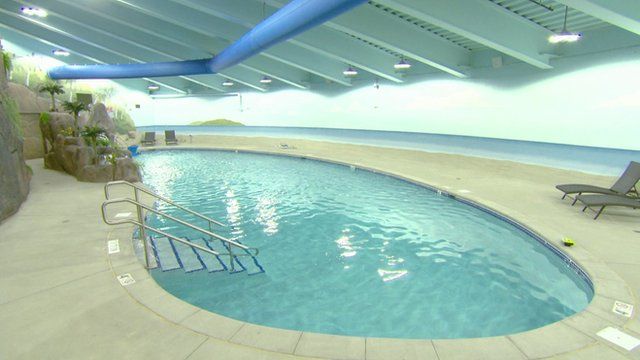 Video
The nuclear bunkers designed for luxury living
Survival Condo founder Larry Hall has designed bunkers for his wealthy clients to use to protect themselves in the event of a natural disaster or nuclear wars.
Rather than being utilitarian, the spaces which are buried deep underground in an abandoned missile launch base in Kansas in the US, include a swimming pool and a cinema.
"We took a weapon of mass destruction and turned it into the complete opposite," says Mr Hall.
He says in some cases the spaces have now become second homes for its clients who make regular use of them for weekends or longer breaks.
Go to next video: The Chinese hotels trying to be museums