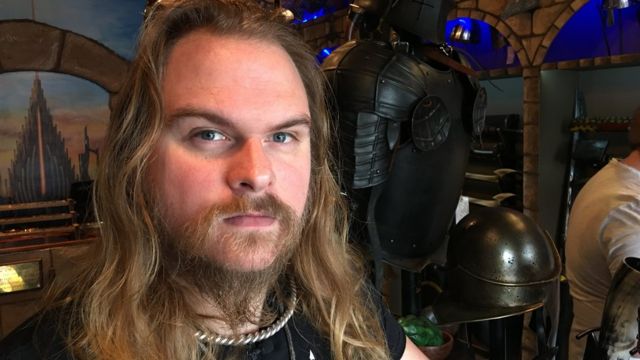 Video
My Shop: Viking-themed shop enjoys Game of Thrones boost
Max Bracey quit law school to pursue his dream of opening a Viking shop.
Times can be hard but cult US TV hit Game of Thrones has opened up a surprising new market for him: fantasy-themed parties and weddings. Our video journalist Dougal Shaw went to meet him in Walthamstow, north-east London.
You can also watch a longer Facebook Live about this story here.
This video is part of a new series from the BBC Business Unit called My Shop. The series profiles independent shops that follow a distinctive business model.
To suggest a shop email us. For the latest updates about the series follow video journalist Dougal Shaw on Twitter.
Go to next video: What will happen to Polish shops in the UK?