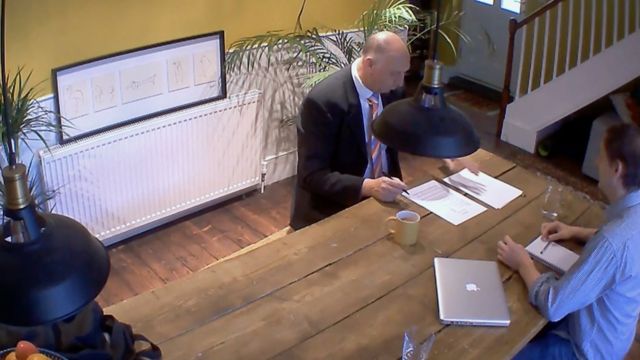 Video
'It's just pretty much dead money really'
Some companies are exploiting new pension freedom rules to get access to pension savings, Panorama has discovered.
The rules, introduced last year, allow those aged 55 and over full access to their pension pots with the first 25% tax free.
Undercover footage shows one unregulated consultant giving advice and suggesting high risk investments.
The government has said they are committed to protecting pension savers.
Reporter Fiona Phillips and pensions expert Alan Higham watch as First Review Pension Services consultant Bruce Nicholas offers advice to Panorama's undercover reporter.
Panorama - Pension Rip-Offs Exposed is broadcast on BBC One on Monday 11 July at 20:30 BST. Or catch up afterwards on BBC iPlayer