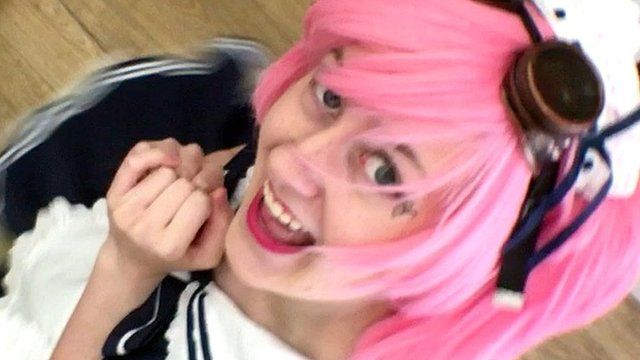 Video
My Shop: TokyoToys in Glasgow draws a range of customers
The world of Japanese manga comics is loud, colourful and bombastic.
This spirit is reflected in TokyoToys, a shop that has just opened in Glasgow. The brainchild of Hideki Nguyen, it specialises in selling manga merchandise with a very exuberant staff.
But the store also attracts people of a much less extrovert disposition, from the autistic community.
Our video journalist Dougal Shaw went along to find out why.
If you want to comment on this story you can do so on our Facebook page.
This video is a part of a new series from the BBC Business Unit called My Shop. The series profiles independent shops that follow a distinctive business model. To suggest a shop email us. For the latest updates about the series follow video journalist Dougal Shaw on Twitter.
This video was made as part of a project filming on mobile phones, read more about it here.
Go to next video: Did baked potatoes ruin the '£1 cafe'?