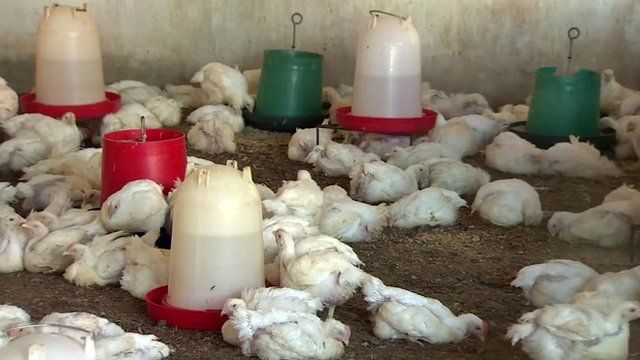 Video
The challenges of chicken farming in Mozambique
Trade disputes have historically been fought over land, minerals and oil - but these days it's chickens.
Poultry has become a major bargaining chip and a failure to compromise even threatened the most recent African Growth and Opportunity Act (AGOA) treaty between the US and South Africa.
The US is a leading exporter of poultry meat, and so is Brazil - whose produce has been a thorn in the side of local producers in Mozambique. In southern Africa, supermarket freezers are full of imported chicken - and there are fears local farmers could be pushed out.
The BBC's Lerato Mbele spent an afternoon with Mozambican poultry farmer Fatima Mussagy, to hear her story.
Watch: Africa Business Report
Go to next video: The rebirth of a wildlife park