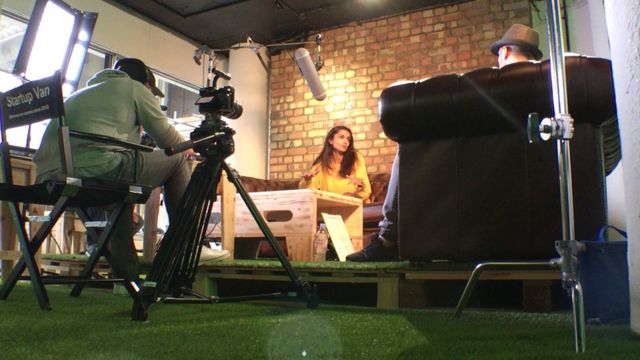 Video
The Startup Van sets up shop to make internet stars
The Startup Van project began by visiting technology trade shows and filming interviews with entrepreneurs in the back of a van.
But as their project has grown and attracted corporate sponsorship, Graham Hussey and Mark McDonagh are now experimenting with occupying pop-up shop spaces.
Video journalist Dougal Shaw went to Old Street underground station in London to see them in action and to find out how they make money.
This video is a part of a new series from the BBC Business Unit called My Shop. The series profiles independent shops that follow a distinctive business model. To suggest a shop email us. For the latest updates about the series follow video journalist Dougal Shaw on Twitter.
Go to next video: Did baked potatoes ruin the '£1 cafe'?