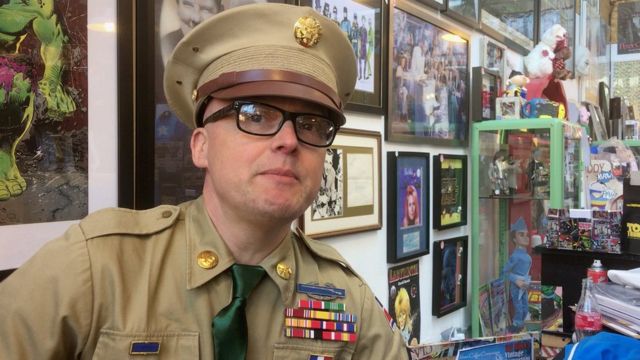 Video
'I've hit 50, let's go for it'
When he turned 50 Steve Everitt decided to "take the plunge" and follow his life-long dream.
He opened a shop in Coventry's Fargo Village last year, which is both a cult memorabilia store and a museum devoted to a legendary American TV star.
Video journalist Dougal Shaw went to visit him and recorded the encounter on his smartphone.
This video is a part of a new series from the BBC Business Unit called My Shop. The series profiles independent shops that follow a distinctive business model. To suggest a shop email us. For the latest updates about the series follow video journalist Dougal Shaw on Twitter.
Images of The Phil Silvers Show courtesy of Alamy.
Go to next video: Did baked potatoes ruin the '£1 cafe'?