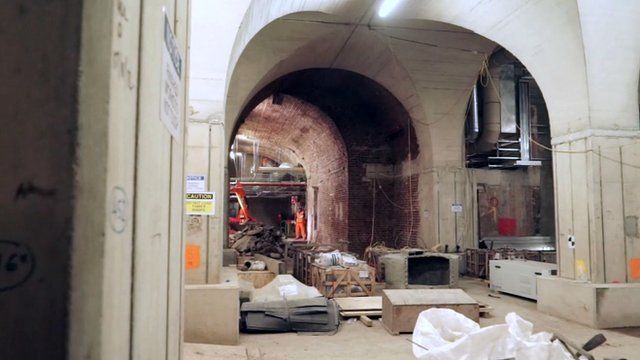 Video
In 360 degrees: What's going on at London Bridge?
The BBC has been given rare access to the biggest railway building project in Britain, the billion-pound rebuild of London Bridge station.
It's part of the huge plan to upgrade the Thameslink line, which criss-crosses London, and will finally be completed in 2018.
For regular users of the station it's already been a long haul and has caused many chaotic delays, so the BBC's transport correspondent Richard Westcott took a 360 degree camera behind the hoardings to see what is causing so much disruption.
Click here to see the 360 degree pictures on the BBC Business News Facebook page.
Go to next video: 'Ghost' train station discovered