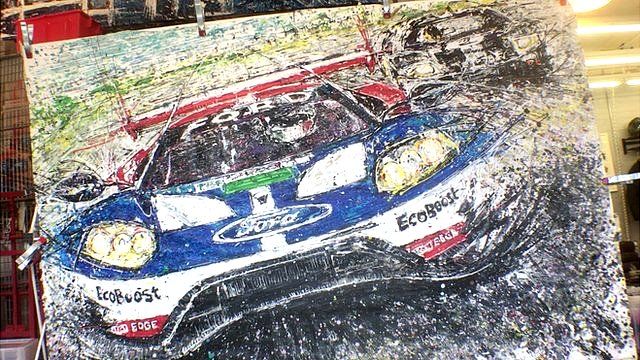 Video
My Shop: The shop in Coventry where cars paint
Artist and car nut Ian Cook has managed to combine his passions in his shop in Coventry.
PopBangColour is part of the Fargo Village shopping centre in Coventry, a hive of independent, creative shops.
Here he can be found painting large canvasses with remote-controlled cars, which he prefers to brushes. He sells smaller versions of the works as prints, on display in the shop.
As the city has historical associations with car giants like Jaguar and Rover, Mr Cook says he feels he's in the right place.
Video journalist Dougal Shaw went along to meet him in action at his shop and recorded the experience on his mobile phone.
This video is a part of a new series from the BBC Business Unit called My Shop. The series profiles independent shops that follow a distinctive business mode . To suggest a shop email us. For the latest updates about the series follow video journalist Dougal Shaw on Twitter.
Go to next video: Why 'bloke's paradise' lures the ladies