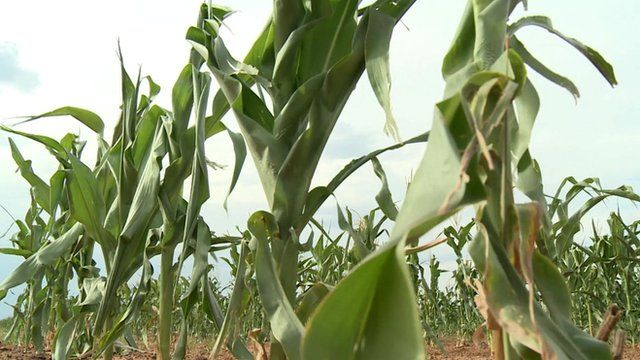 Video
Drought in South Africa creates maize shortage
South Africa's economy is in serious trouble. First there was the contraction of the mining industry, followed by the retrenchment in manufacturing and now the farmers are facing a crisis.
The major cause of the country's agricultural problems is the long-standing drought, which has reached its driest and hottest levels in over a century.
Consumers are paying higher prices and being warned of a shortage in staple foods.
The BBC's Lerato Mbele travelled to the farming community of Delareyville in the north west of the country to find out more for Africa Business Report.
Go to next video: Melting profits in SA's steel industry